Cast metal partials and frames are composed of a chrome cobalt alloy or Vitallium® 2000 premium alloy to provide a precision fit and refined surface for exceptional strength and fracture resistance. Vitallium 2000 is biocompatible and Nickel and Beryllium-Free.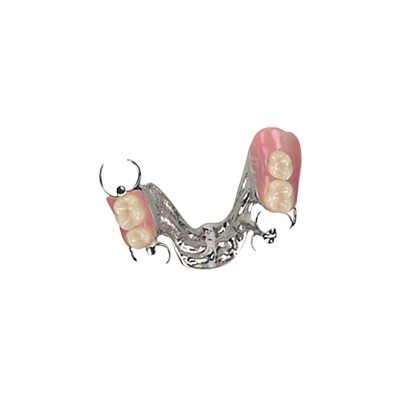 FLEXIBLE PARTIAL DENTURES
Fabricated with a biocompatible thermoplastic nylon material, DADL's Flexible Partial Dentures are metal-free delivering 100% flexibility for the utmost comfort and durability. At DADL, emphasis is placed on each individual case design to ensure the delivery of a perfect-fitting, functional, and esthetically pleasing partial denture. DADL also offers name brands such as Valplast® and tcs®. Flexible Partial Dentures are an affordable restorative option that help patients rediscover their natural smile!